LAUKKO MANOR
BOUTIQUE
Laukko Manor is closed for the winter season. We will open again in June 2023. 
The large Laukko Boutique features the famous historical Manor's own products as well as gifts and decorations that radiate olden-time charm.
The selection of Laukko delicacies encompasses local handcrafted sweets, honey, chili compotes, ice teas and beers.
The elegant design of the Manor delicacies, books and interior decoration items is created by Turku-based architect and designer Susanna Raunio.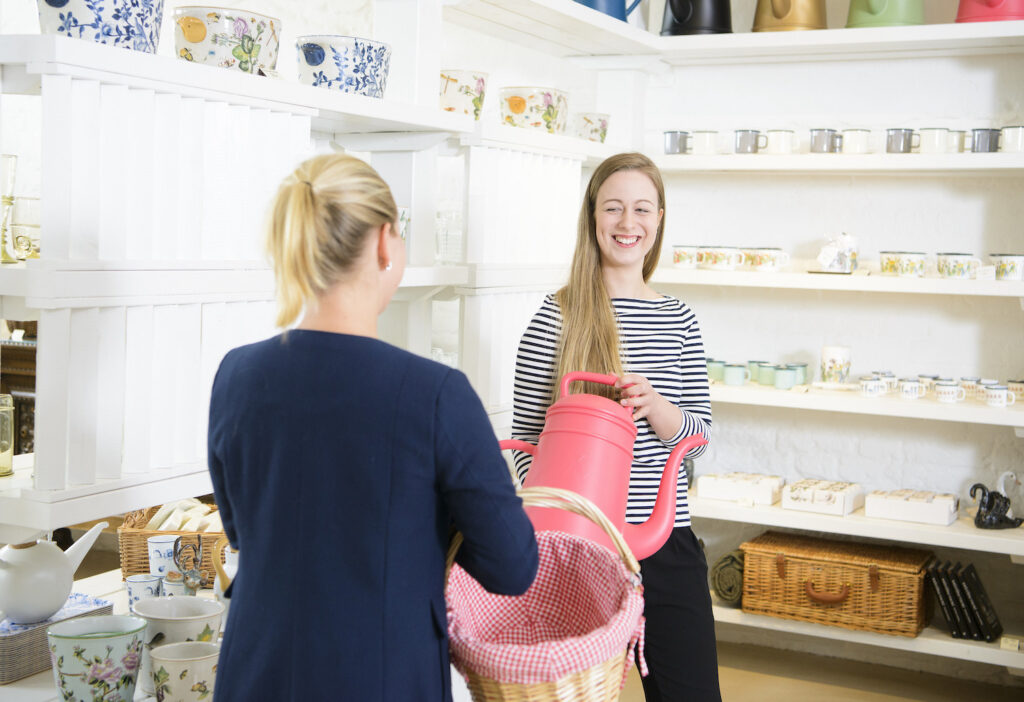 The most iconic product in the Manor Boutique is the Lungo watering can, inspired by an old-time coffee pot.
The glasses are blown in Scanglas ironworks village, following the models of historical, archaeological discoveries. Each cup, individually blown and decorated by hand, is its own, unique piece of art.
Laukko is a paradise for friends of vintage flower patterns.
The boutique features a large selection of Simply Scandinavia flower pots familiar from many Swedish castles.
For the lovers of the Arts & Crafts style, we offer a wide range of gift products inspired by William Morris.
Hortus botanicus from Uppsala University delights the customers in the beautiful and affordable product selection by Sköna Ting.
Sköna Ting's posters, serviettes, soaps, candles and notebooks have been designed and manufactured in Stockholm.
The most unique item in the Boutique is Laukko eagle jewellery.
The silver and bronze eagle pendants are handmade replicas of the unique, ancient piece of jewellery from the Viking era discovered in the Manor lands in 2015.
By purchasing Laukko eagle jewellery, you will support the archaeological research in Laukko
Opening hours (2022)
8 June–19 June (Wen–Sun 12 noon–5 pm)
28 June–31 July (everyday 12 noon–5 pm)
1 August–28 August (Tue–Sun 12 noon–5 pm)